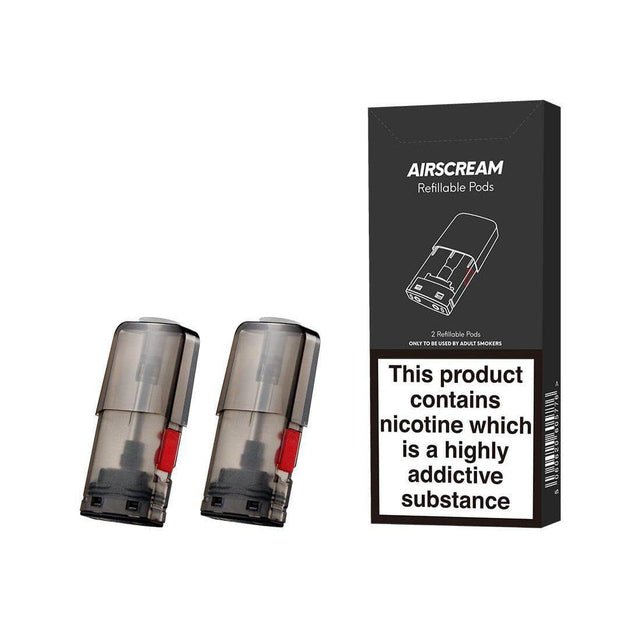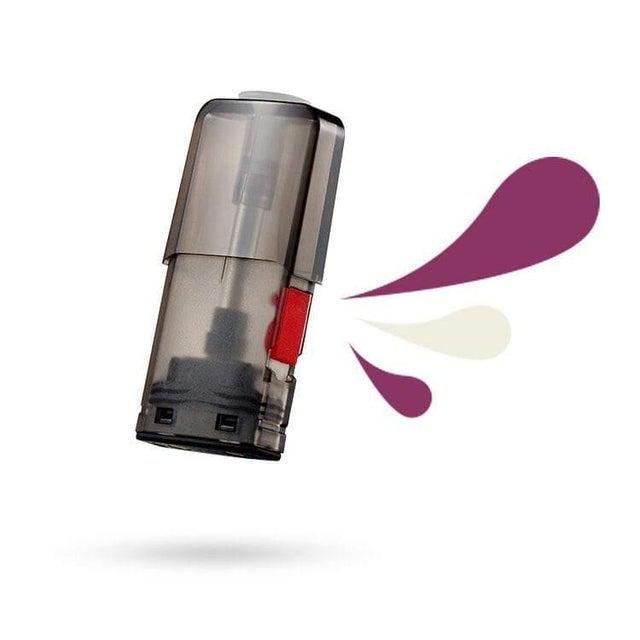 Airscream 1/7 Refillable Pods 2-Pack
---
Ready to send out tomorrow!
---
🔄 Easy refill process for continuous use
🎯 Compatible with Airscream 1 and 7
🌈 Compatible with any e-liquid
---
Super Fast Delivery Nationwide
Excellent Customer Service
Airscream Refillable Pods 2-Pack for the Airscream 1 and 7 Devices
Airscream Refillable Pods for the Airscream 1 and Airscream 7 devices. 
How to Refill Airscream Pods?
Refilling your Refillable Airscream Pods is super simple. Follow the instructions below to refill your Airscream Pods:
Peel off the silicone plug on the side.
Fill up the E-Liquid into the pod (We recommend the 313 AirsPops E-Liquid).
Close the silicone plug to seal it.
Gently wipe the up the E-Liquid that has overflowed with a cloth.
Leave the Airscream Refillable Pod standing straight up on a flat surface for 3-5 minutes to ensure that the cotton coil soaks up the E-Liquid to avoid burning the coil.
You're now ready to vape!
Which devices are the Airscream Refillable Pods compatible with?
The official Airscream Refillable Pods are compatible with the Airscream 1 and Airscream 7 devices.
If you're looking for Refillable Pods for the AirsPops Airscream Pro device or the Airscream AirEgg device, you can find their Refillable Pods here.
2ml Refillable Pods
Built-in Coils